I have quite a few blogs that I follow that are so inspiring to read. I just love seeing the creativity of others. This world is full of so many talented people. I thought it would be fun to highlight my favorite post or project.
I loved this post from
Lil Blue Boo
on a happy marriage.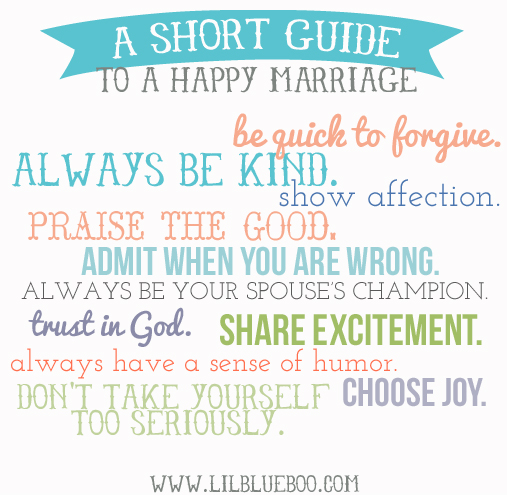 image source: www.lilblueboo.com




Where do you find your inspiration?